Sign up before May 31, 2022 and receive one month for FREE (usually valued at $160)!*
Do you want to get fit and build physical strength? Are you looking to improve your self-confidence and mental health?
Now is the perfect opportunity to do both with a limited time offer on our adults Brazilian Jiu Jitsu classes.
Brazilian Jiu Jitsu is a ground-fighting martial art that combines high-level techniques, strategy and drills. Sparring and live drilling is at the core of each training, promoting the development of our students' speed, reflexes and response time. We practise many different techniques such as chokes, leglocks, armbars and wrist locks, which equips our students with the ultimate skills and techniques for self-defence.
It lets you build your physical fitness, promotes mind-to-body connection and enhances your mental well-being. And for a very limited time, you can get an extra month for FREE!
Start improving your physical and mental wellbeing today.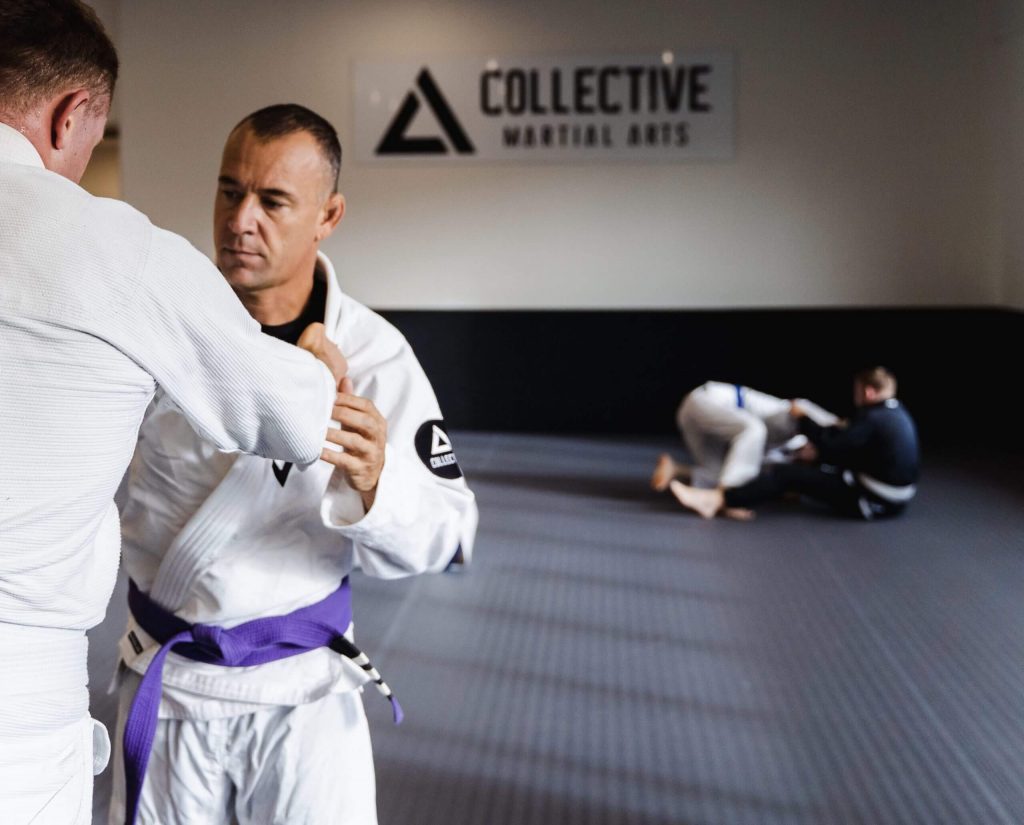 Some of the incredible benefits of Brazilian Jiu Jitsu are:
Improvement of physical strength
Muscle gain and weight loss
Self-defence skills and techniques
Promotion of mind-to-body connection
Improved self-confidence and esteem
Reduced stress and anxiety
Higher levels of inner peace
At Collective Martial Arts, we aim to train our students' body, mind and spirit. We are like one big family where we support each other in achieving our goals and teach each other respect, confidence and teamwork.
So what are you waiting for? Become part of our family today!
Sign up before April 30 and get an extra month for FREE.
Teamwork
Collective defines what we are and this is imprinted in our very name. By working together, we encourage others to empower their individual strengths.
RESPECT
We will treat all people with courtesy, dignity and respect, and this is how all the members of our team behave towards each other.
INTEGRITY
We base our actions on inspiring our teams and partners to implement peaceful, honest, genuine and generous behaviours.
SAFETY
We commit to ensure, within reason, a safe and sound environment in every detail on all levels, and work to enable our teams to develop not only physical, but also spiritual and mutual protection.
*Offer applies to Brazilian Jiu Jitsu adult classes and requires a minimum of 6 month membership.